Your Centralised Business Rules Repository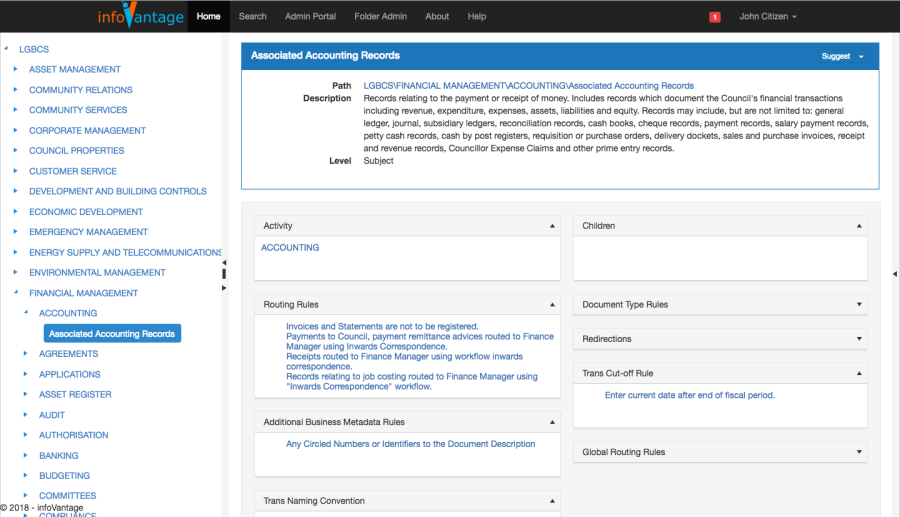 MAGIQ Documents integration
infoVantage integrates seamlessly into MAGIQ Documents to create a smooth and continuous experience.
Web Based
Because infoVantage is web based, it is easy to deploy across your entire organisation.
Information Governance
A central repository that provides guidance and rules to all staff for how recordkeeping is done in your organisation.
Collaboration
Allows your end users to easily contribute to your records and information knowledge base.
Customisable
Design and build the custom aspects you need to manage the business rules around your information.
Powerful Search
Using the infoVantage search, users can easily find all the documented information for your recordkeeping system.
Thesaurus
Use infoVantage to build a corporate thesaurus for your organisation.
Frequently Asked Questions